1981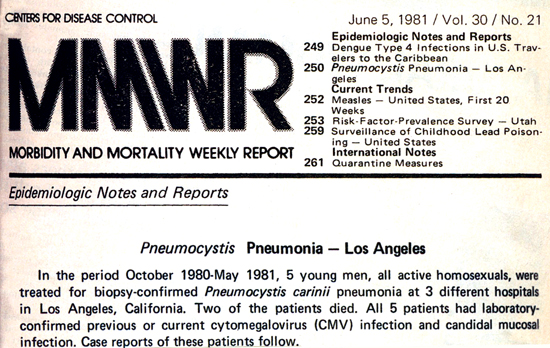 June 5: First official reporting of what will be known as AIDS.
June: CDC forms Task Force on Kaposi's Sarcoma and Opportunistic Infections.

About 30 Epidemic Intelligence Service officers and staff participated.

July 3: Report of Kaposi's Sarcoma and Pneumocystis pneumonia in 26 homosexual men in New York and California.