Presented on June 4, 2013, this webcast, Social Media Measurement...
Advertising Places paid or public service messages in the media or in public spaces to increase awareness of and support for a product, service, or behavior. Campaign Resources Database From CDC NPIN, a searchable inventory of local, state, and national campaigns in HIV, Viral Hepatitis, STD, and...
Site Page by
on 2015-09-01 11:00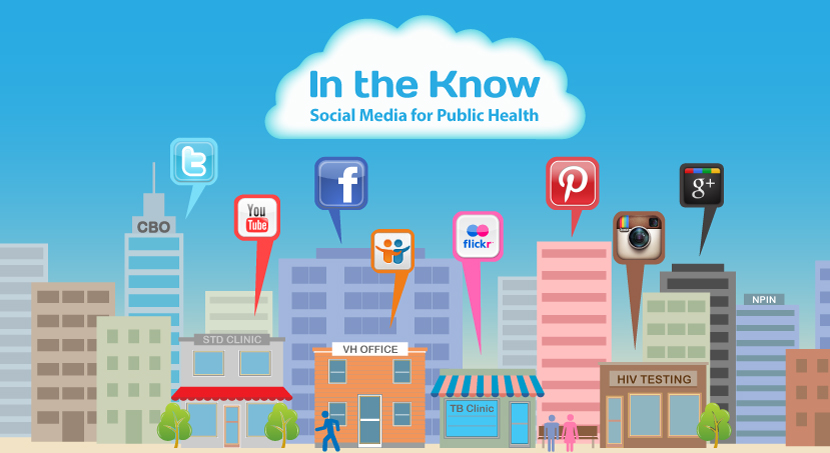 In the Know is a live, interactive webcast series designed to provide the latest in social media to support public health success.

By the end of the webinar, participants will be able to: (1) Describe at least 4 ways that social media has been used to further public health work, (2) List the 5 factors to consider when deciding whether to use social media as part of a public health program, (3) Identify at least 2 ways to apply...
Presented on March 12, 2013, this webcast, "LinkedIn...
Presented on April 2, 2013, this webcast, "Gaming and Mobile," was the third of six interactive webcasts in the series, In the Know: Social Media for Public Health, which focused on how social media can be used in HIV/AIDS, STD, TB, and viral hepatitis prevention. The CDC National Prevention...
Presented on April 23, 2013, this webcast, "Facebook...
Presented on May 14, 2013, this webcast, Google+...
This social media toolkit was created to address the way people get their information today, specifically using online communications. The toolkit states that media is reshaping the way health information is delivered and aims to introduce concepts that underlie social media as well as discuss a...

Use What You Know is a companion webinar series to the live webcast series In the Know about social media and public health.
Pages