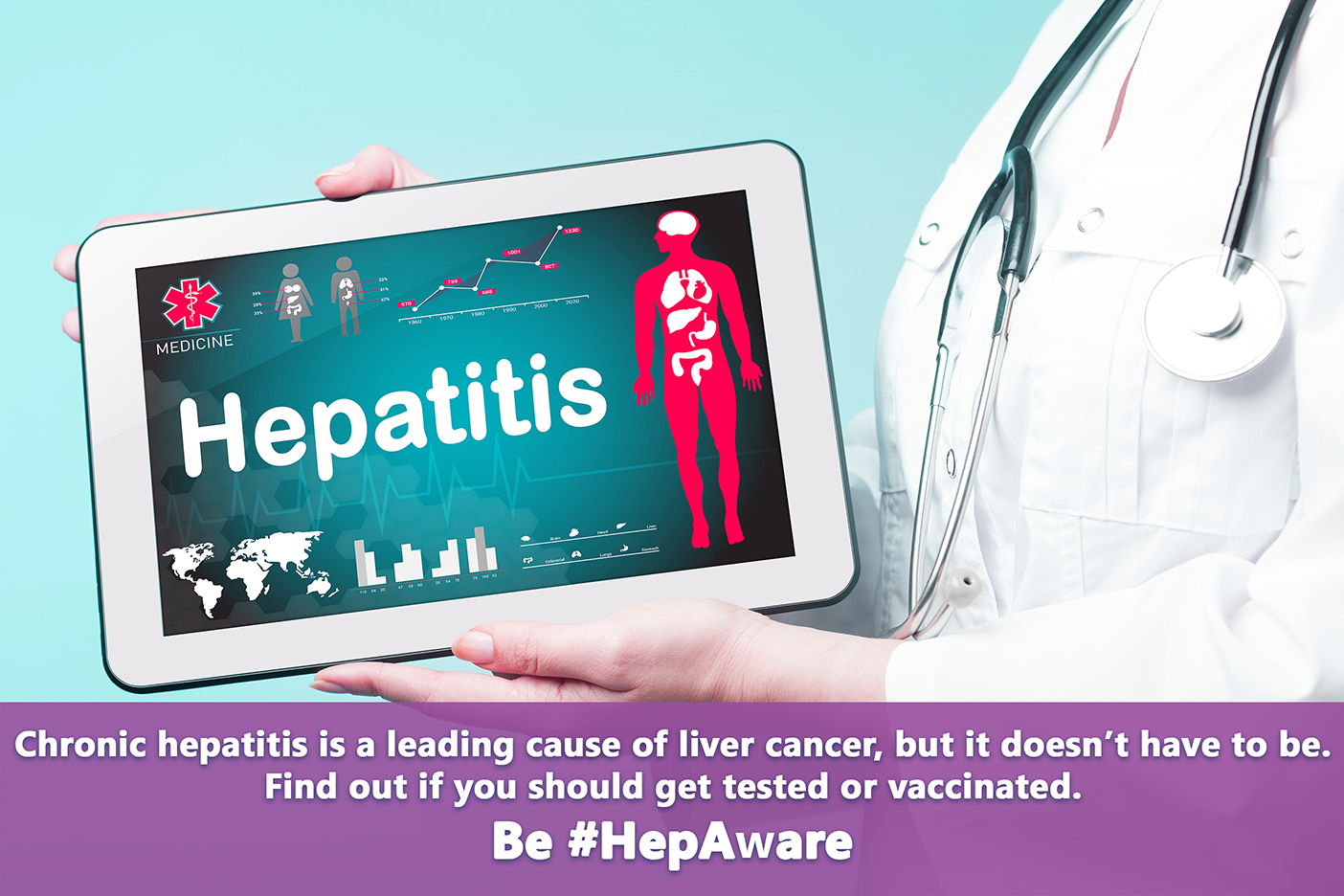 Viral hepatitis affects millions of people in the United States. The most common types of viral hepatitis in the U.S. are hepatitis A, hepatitis B, and hepatitis C. When a person first gets viral hepatitis, he or she will develop an acute, or short term, infection which can be a very mild illness with few or no symptoms or a more serious illness lasting months. While hepatitis A can only be an acute infection, hepatitis B and hepatitis C can develop into chronic, or lifelong, infections. If left untreated, chronic hepatitis can cause life-threatening health problems such as liver damage, cirrhosis, liver failure, liver cancer, and even death. Most people with chronic hepatitis are unaware of their infection because people can live with these diseases for decades without having symptoms or feeling sick.
May has been designated as Hepatitis Awareness Month and May 19th as Hepatitis Testing Day. The Centers for Disease Control and Prevention's Division of Viral Hepatitis (DVH) uses these observances as a time to work with prevention partners and healthcare providers to educate populations at-risk and the general public about hepatitis, encourage screening and testing, and promote vaccination and prevention strategies.
How Can Partners Raise Awareness?
CDC recognizes it will take a concerted effort to end viral hepatitis and partners play a vital role in elimination efforts. CDC encourages state and local viral hepatitis partners and grantees to continue to promote testing, vaccination, and treatment, particularly among those most vulnerable to viral hepatitis. Some easy ways partners can help spread the word:
Learn more about hepatitis – A , B , and C – and the diverse populations affected. For example:

did you know an effective vaccine is available for hepatitis A and B;
hepatitis B and C are leading causes of liver cancer; and
approximately 75% of people with hepatitis C are "baby boomers" or those born from 1945-1965?

Discover more about the ABC's of Hepatitis, including key facts, transmission modes, recommended screenings and vaccinations, common symptoms, and treatment options.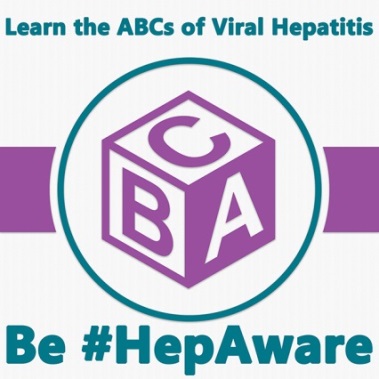 How Can Partners Promote Hepatitis Testing?
CDC and its partners work to shed light on this hidden epidemic by raising awareness of viral hepatitis and encouraging priority populations to get tested. Some CDC resources available to partners include:
NPIN Community
NPIN understands this is an important and ongoing conversation for prevention partners across the country. We encourage you to join the NPIN Community to share your prevention activities, challenges, and best practices.
2/5/21