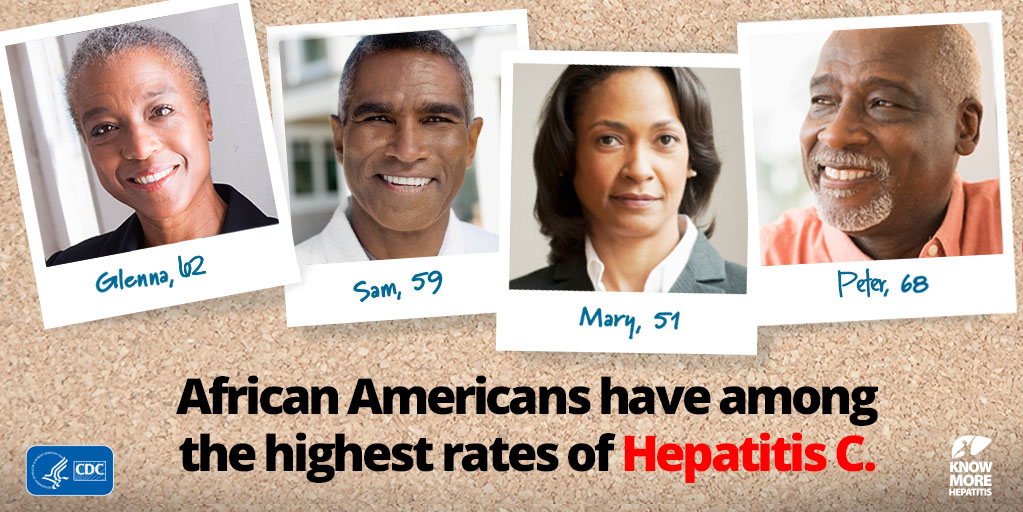 Hepatitis C is one of several health issues affecting the African American community. An estimated 3.5 million persons are living with chronic hepatitis C in the United States, and most of them do not know it. More than 75 percent of adults living with hepatitis C are baby boomers—those born from 1945 through 1965. Within the African American community, chronic liver disease, often hepatitis C-related, is a leading cause of death among people 45–64 years old. Additionally, African Americans have a substantially higher rate of chronic hepatitis C infection than other ethnic groups. i
National African American Hepatitis Action Day
The National Black Leadership Commission on AIDS, Inc. (NBLCA), in partnership with the Harm Reduction Coalition and the Coalition on Positive Health Empowerment, first designated July 25 as National African American Hepatitis C Action Day (NAAHCAD) in 2013 to draw attention to the disproportionately high rates of hepatitis C among African Americans. Now in its fourth year, NAAHCAD continues to be a community mobilization initiative aimed at reducing the high occurrence of hepatitis C infection in African American communities by promoting prevention through education, testing, and treatment. ii
How Can Partners Join the Action?
Join the Centers for Disease Control and Prevention (CDC), NBLCA, and partner organizations across the country to promote NAAHCAD events and activities within your health department, state or local government, community-based organization, or local healthcare organization.
Partner organizations can take many actions to support these efforts, including:
Together, prevention partners can help affected communities get educated, get tested, and get the word out about hepatitis C.
NPIN Community
Many partners are doing year-round effective hepatitis work from which others can learn. Join the NPIN Community to share your ideas, tips, and best practices and make 2016 NAAHCAD the most effective one yet!
2/5/21