Explore New Service Providers Added to CDC's GetTested Website!
CDC expanded its GetTested (HagaselaPrueba) website, adding thousands of organizations that offer HIV, STD, and viral hepatitis testing and vaccine services around the nation. The expanded listing of service providers is no longer limited to free and low-cost options giving users now have the ability to choose from more locations nearby.
Other New GetTested Features
The update to the website also includes notable new features such as:
The ability to only view free or low-cost service providers.
The ability to filter service providers by distance.
A new interface displaying the fee structure for all service providers.
A greatly expanded set of vaccine providers.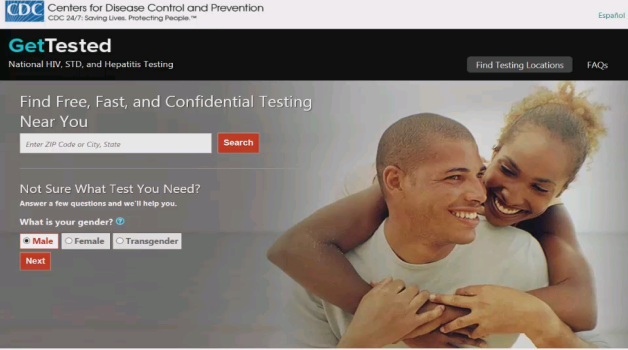 Ways to Use GetTested
Public health organizations and healthcare providers that offer health services to people at risk of or living with HIV, STDs, and viral hepatitis can use the GetTested website and related tools to:
Refer patients and community members to testing and vaccine services nearby.
Help website visitors find testing and vaccine services with a GetTested locator widget.
Find local organizations to share resources with and collaborate with on community efforts.
Download free HIV, STD, and hepatitis testing campaign materials for use online and in offices and clinics.
Increase the visibility of their services by adding their organization as a service provider.
For questions about the GetTested website or to include or update a testing location, please email npin-info@cdc.gov.
6/18/19