Medication adherence among patients living with HIV is a critical step in breaking the chain of HIV transmission. The Centers for Disease Control and Prevention (CDC) has published a new, online resource, the Every Dose Every Day toolkit , which offers health care providers evidence-based strategies for improving medication adherence among patients living with HIV.
What does this toolkit provide for healthcare providers?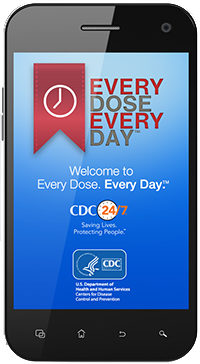 The e-learning training portion of the toolkit equips HIV care providers, including doctors, nurses, licensed clinical social workers, HIV case managers, health educators, patient navigators, and peers with the following resources:
Four e-learning modules with evidence-based strategies for healthcare providers to apply with their patients
Resources for assessing and managing patient adherence
Consumer handouts and posters
How does this toolkit help patients?
Probably the most innovative feature in the toolkit is the Every Dose, Every DayTM (E2D2) mobile app, which is free and available for download through the iTunes store or Google Marketplace.
The app helps support medication adherence through features that allow patients to:
Track adherence, viral load, and CD4 cell counts;
Get dose and appointment reminders;
Receive peer support
Receive tips for health and wellness; and
Record missed doses and medication side effects.
Want to learn more?
Visit the iTunes store or Google Marketplace to download the free mobile app.
Visit the CDC's Effective Interventions website to learn more about the Every Dose, Every Day toolkit and how it supports advancements in it HIV medication adherence.
Register for the National HIV Prevention Conference, held December 6th— 9th in Atlanta, GA to learn more about the latest advances in HIV prevention strategies, testing, and linkage to care.
Share what you have learned with other prevention partners across the country by joining the NPIN Community to exchange ideas and best practices.
11/9/15