The CDC NPIN Featured Partner resource offers HIV/AIDS, viral hepatitis, STD, and TB prevention-focused organizations a platform to showcase their services, programs, and materials. Our goal is to highlight the work of CDC's prevention partners and encourage partners to connect with each other to share information and strategies. Organizations are nominated by CDC or their peers, or are self-nominated. Those selected are featured on the NPIN Web site for the month.
Project Red Talon Overview
Established in 1972, the Northwest Portland Area Indian Health Board (NPAIHB) is a nonprofit tribal advisory organization serving the 43 federally recognized tribes of Oregon, Washington, and Idaho. Their mission is to eliminate health disparities and improve the quality of life of American Indians and Alaska Natives by supporting Northwest tribes in their delivery of culturally appropriate, high-quality healthcare.
A project of the NPAIHB, Project Red Talon (PRT), has provided training and technical assistance to tribes and tribal organizations throughout the United States on implementing and evaluating culturally appropriate sexual health and STD/HIV prevention programs since 1988. PRT works to:
Delay sexual initiation and reduce sexual risk-taking.
Reduce STD/HIV infections and disparities.
Achieve a more coordinated national and northwest tribal response to STDs/HIV.
Program Highlight

We R Native is a new multimedia health resource for Native teens and young adults developed and managed by Project Red Talon. All content has been reviewed by Native youth and experts in the fields of public health, mental health, and community engagement.
NPAIHB knows Native youth are tech savvy! To reach young people across Indian Country, the resource includes an interactive Web site, a text messaging service (text NATIVE to 24587), a Facebook page, a YouTube channel, a Twitter feed, and printed marketing materials.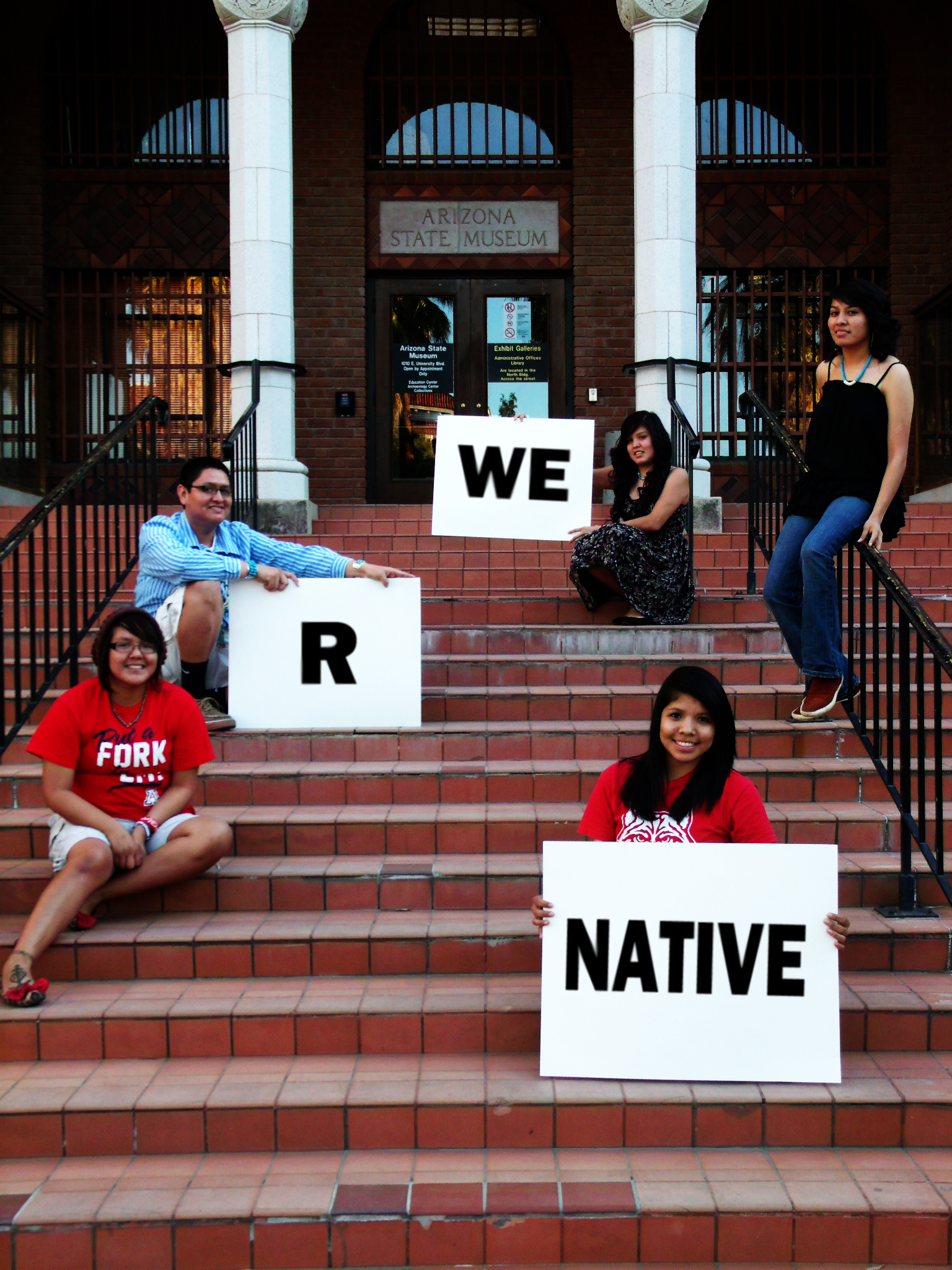 Youth active in We R Native visit the Arizona State Museum
NPAIHB believes Native youth will change our world! Many simply need the tools, resources, and inspiration to do so. The program's goals are to provide accurate health information, promote positive youth development, and encourage young people to get actively involved in their own health and wellbeing. The Web site serves as an information hub, strengthening pride and identity, highlighting positive things young people are doing in their communities, and sharing youth-friendly resources, news, and events.
Special Features Include: Monthly contests, community service grants ($475), an "Ask Auntie" Q&A service, discussion boards, and medically accurate information reviewed by experts in public health, mental health, community engagement, and activism. NPAIHB hopes We R Native will spark positive community engagement across Indian Country, and will inspire young people to address the issues that affect them most.