Migrant Clinicians Network

The CDC NPIN Featured Partner resource offers HIV/AIDS, viral hepatitis, STD, and TB prevention-focused organizations a platform to showcase their services, programs, and materials. Our goal is to highlight the work of CDC's prevention partners and encourage partners to connect with each other to share information and strategies. Organizations are nominated by CDC or their peers, or are self-nominated. Those selected are featured on the NPIN Web site for the month.
Migrant Clinicians Network Overview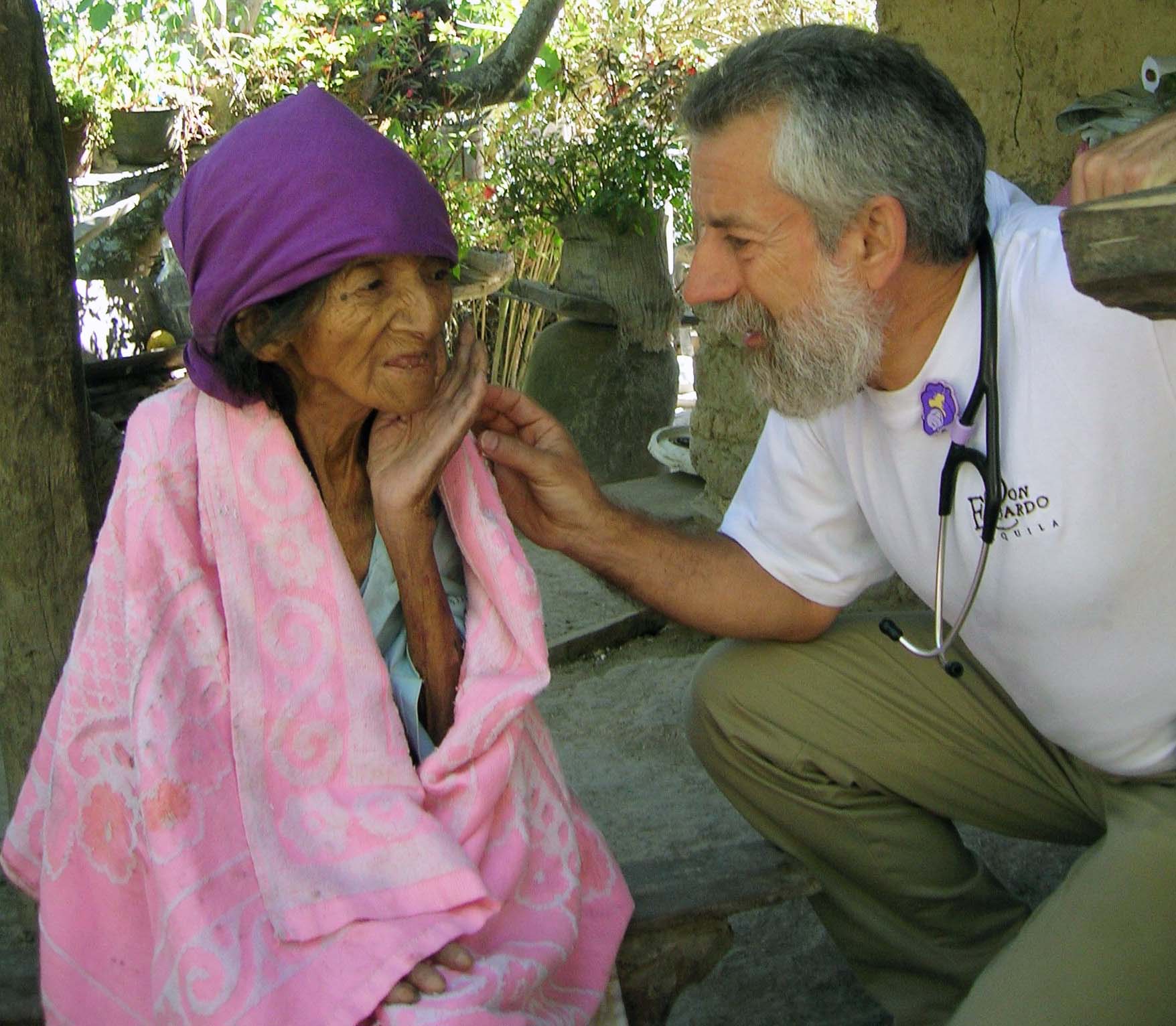 MCN's Dr. Ed Zuroweste interviewing a patient. Photo (c)Candace Kugel.
The Migrant Clinicians Network (MCN) is a global organization with more than 10,000 constituents. Its mission is to be a force for health justice. With 20 professional staff members based in 5 offices across the United States, MCN provides a professional home for clinicians serving the mobile poor. Its goal is to improve healthcare for migrants by providing support, technical assistance, and professional development to clinicians in federally qualified health centers and other healthcare delivery sites who provide quality healthcare that increases access and reduces disparities for migrant workers and other mobile underserved populations.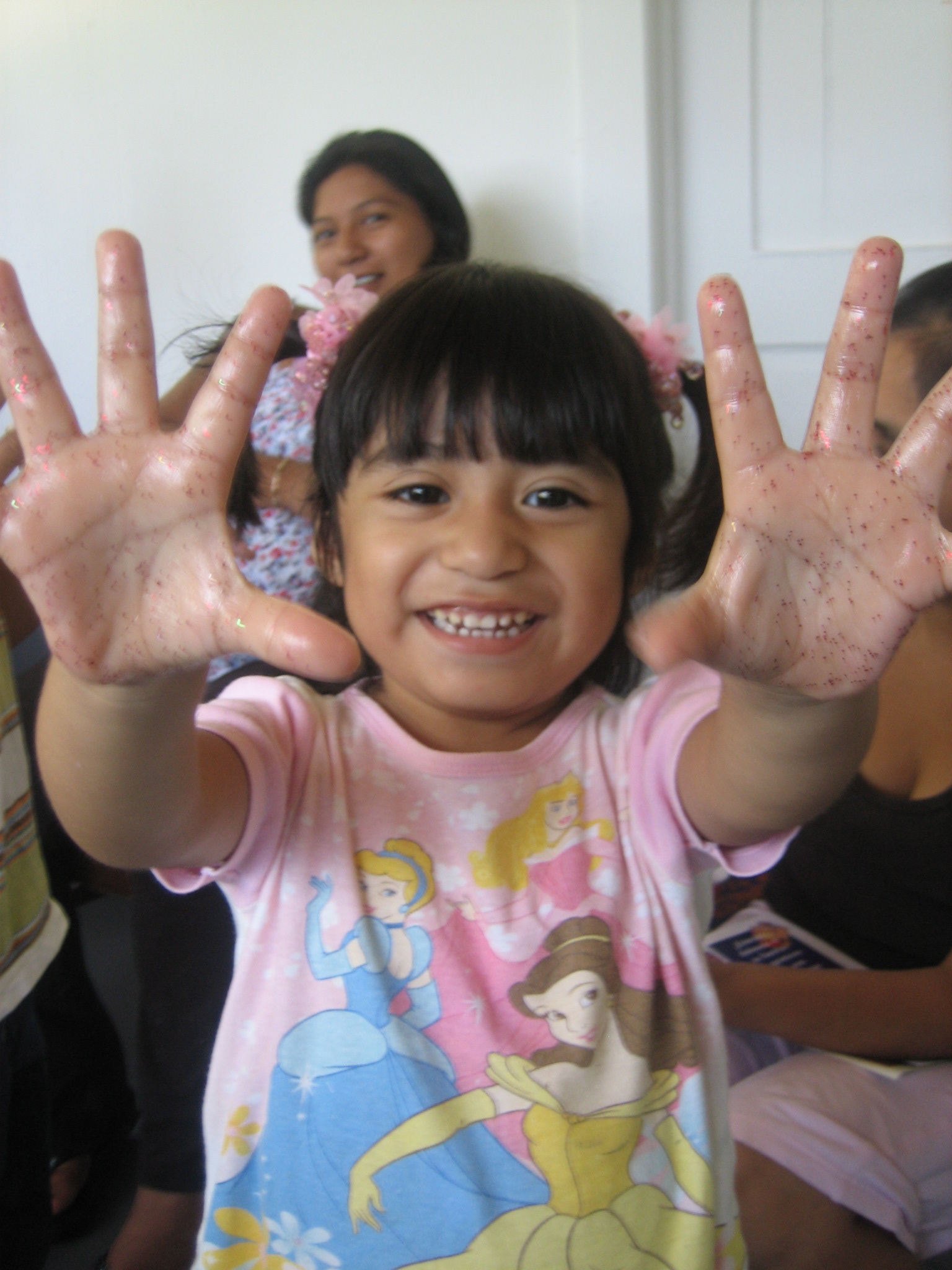 Farmworker children engaged in an art project for an environmental intervention. Photo by Kate Bero.
One of the most confounding aspects of quality healthcare delivery to migrant workers is providing continuity of care. MCN has been a leader in addressing this concern via Health Network, the premier virtual case management and continuity of care program for migrant workers and other mobile patients. For 18 years, MCN's Health Network has addressed the unique challenge that mobility brings to continuity of care by creating a system that bridges communication among clinicians caring for the same patient, and ensures that patients can identify a source for ongoing healthcare as they move from location to location. Health Network provides:
patient assistance in learning the health care system and achieving the best health outcomes,
medical records transfer,
identification and evaluation of health care and social services,
referral,
education for patients who move while they are undergoing treatment, follow-up screening, prenatal care, or other health services.
Program Highlight
The Health Network emerged from a demand in the United States and Mexico for a system to ensure continuity of care and effective administration of tuberculosis (TB) treatment to mobile patients. In 1996, MCN created the first Health Network project arm, named TBNet. Funded by a grant from the Texas Department of Health, MCN and a consortium of public health organizations created TBNet to work with patients who were moving between locations while receiving tuberculosis treatment. Finding success, this single-focused initiative grew to include Diabetes Track II to monitor and provide care coordination services to mobile patients with diabetes; CAN-track, to assist patients who have been screened or need screening for breast, cervical, or colon cancer; and the addition of a prenatal component to ensure that, at prescribed intervals throughout pregnancy, mobile pregnant women see providers who will administer the appropriate array of perinatal examinations, lab tests, and educational and support services. In 2010, Health Network expanded to support any mobile patient requiring continuity-of-care assistance for any health concern. To date, Health Network has assisted more than 5,500 patients moving within the United States and across the globe.
In 2010, MCN's Health Network received special attention for its work on tuberculosis care and treatment, receiving the Border Models of Excellence in Tuberculosis Surveillance and Control award from the U.S.- Mexico Border Health Commission. In 2011, MCN achieved an 85% completion rate for patients finishing their prescribed course of treatment for tuberculosis.
Resources
MCN offers several resources to assist others working to provide quality healthcare to the underserved:
Migrant Clinicians Network

P.O. Box 164285
Austin, TX 78716
(512) 5794501